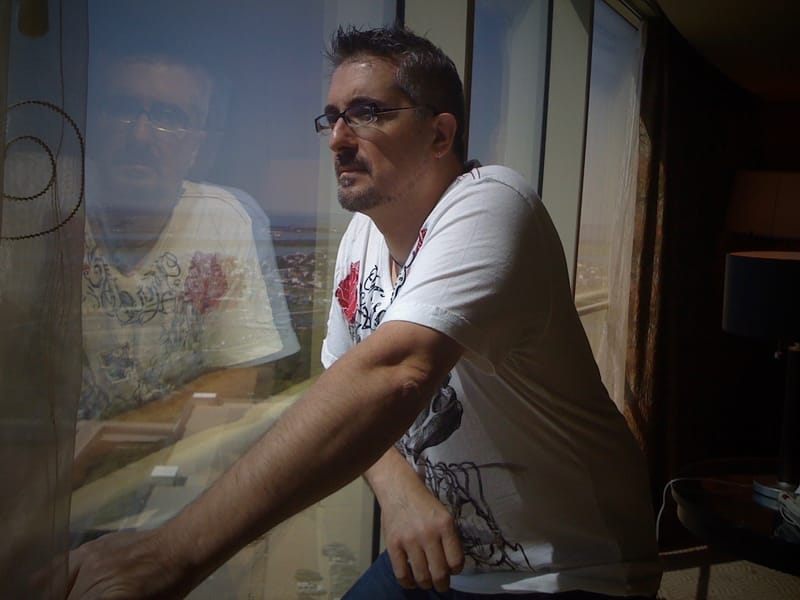 Frank Iengo (legal name Francesco Iengo) was born in Naples on August 12, 1964. He lived and produced in Italy until July 2010. After this date, he moved to New York City (United States). The musical genres that influence him are numerous, including House, Chillout, Pop, Hip Hop, R&B, Soundtracks, Movie Scores, and anything else that inspires him.
Frank Iengo's first production came out in the year 2000 with "Song For Violin", which was a Commercial Dance production released on Atlantic Record, Blanco Y Negro Record, Scorpio Music, Sky Records, Xtra Nova and other European labels, and it was bought for more than € 90.000
In 2002, Frank Iengo collaborated as a member of the production team Surfers, he produced "Paradise Island", and after approximately a year from the debut of the first single, the Surfers produced the album Indigenous Legend.
Indigenous Legend represents an exciting journey through musical atmospheres joined by western sounds guided by spirituality. Here is where Frank has participated in the production as composer of the melodies of the tracks, The Wave and Roots, as composer of the whole song Tea Party in Bombay and also as the guitar player for the track, In My Soul and Runnin'.
In 2003 another important stage has been the collaboration with La Famiglia, one of the top Italian hip hop bands that after having worked one year, they released an album entitled Pacco, exclusively in Neapolitan language.
In this album Frank Iengo is found on three tracks: Suonn', Fore, and Dimmi di Si as composer, plus in the tracks Smog and Pe Sord, as guitar player.
Asmentioned in the beginning, Frank Iengo loves challenges in creating different projects. In 2004, in collaboration with Marco Corvino, he started the Aguadulce project with an instrumental Latin house track entitled La Playa, that was released on the Italian dance label Net's Work International.
In 2005 Frank Iengo, Franky B, LMD, and the singer Marcello Coleman have collaborated together in the project Nevrotype creating the album entitled Saudade Robofank. The Drum and Bass album was supported with great enthusiasm from the society of video productions ABSTRACT GROOVE.
In 2006, still on Net's Work International Dynamicode, project led by Frank Iengo and featuring Marco Corvino, was released with the track entitled Sun City, inspired intentionally by the golden years of great dance music from the 70's and 80's.
After the release of Sun City, under the name Dynamicode, he was commissioned by Net's Work International to remix the song You Dropped a Bomb on Me performed by The Gap Band.
Also in the year 2006, the chameleon Frank Iengo, thanks to Angelo Tardio (Co-Writer), starts a new project for RAI Trade which is completely different from anything he had ever composed. In fact, this time the project was music for documentaries, sonorization, and commercials.
The year 2006 also was the year that Frank Iengo started to work on remixes for a team from New York called Lemon on the songs We've Got Love released in 2008, We Can't Fly released in 2011, and It's Been Raining released in 2012.
In 2009, while Frank Iengo was in Los Angeles and was looking for new connections, he met Alessandro Calemme, Italian/American producer and singer from New York City.
After meeting Alessandro Calemme, Frank Iengo was more than sure to make the decision to move to the United States to have the opportunity to meet new producers, artists, and all that New York City could give him.